The Montessori Approach Explained
September 20, 2017

Posted by:

nahda-academy

Category:

Uncategorized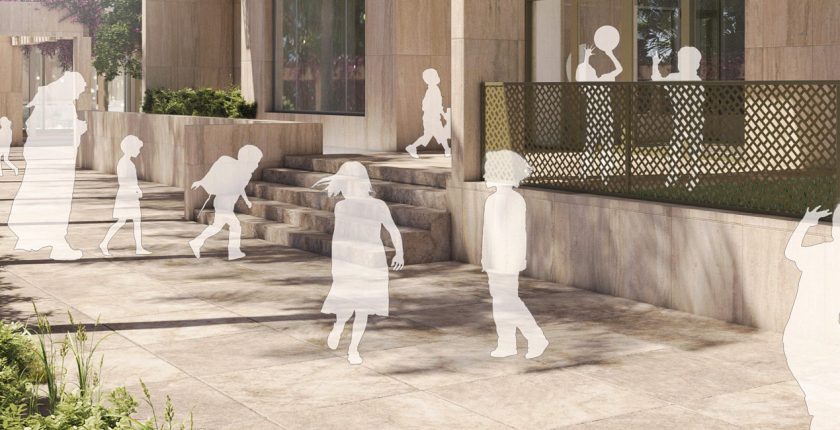 Montessori is an advanced education approach for children, built on the understanding of child behavior and instincts. This method was established by Dr. Maria Montessori, an Italian physicist and educator (1870 – 1952), for which she was nominated three times for the Nobel Prize. Maria Montessori opened her first "Children's House" 110 years ago for the children of poor working parents in a Rome slum. She found that the children blossomed when surrounded by artwork, plants and light.
After years of observing and studying the behavior of children, Dr. Montessori analyzed the results of her studies and utilized them to design an educational approach crafted in the form of educational games that focus on giving attention to each child individually. This approach was proven successful with special needs children at first, and then applied successfully to other children. Students of the Montessori approach briefly describe it as "it helps me do it by myself".
The mechanism of the Montessori approach is based on the joy of discovery, where the child discovers information and seeks knowledge, and then discovers what he or she need to learn from this information. The results can differ from one child to the other, as a child's needs are driven by his interests, individual tendencies, curiosity, and comprehension of his surroundings.
The discovery process itself takes place through Montessori educational games and the guidance of the teacher. The games have been designed in a way that triggers the child's curiosity to seek information or a skill, and then shift him from a simple level of perception to a deeper level of understanding. The process repeats until the child masters this set of skills and moves to seek another piece of knowledge or skill. The games themselves are often done individually, but also in groups with other children similar in age to enhance their social skills.
The teacher's role is very important, but rather than an initiative and direct role, it is actually a more observant role of the child's interest and behavior. Followed by guiding the child to the game that will help him get that piece of knowledge to satisfy his curiosity.
At the beginning of the year, the teacher runs an assessment of the child's perception and set of current skills. Observations are noted on a weekly basis to monitor the development of those skills and the speed the child picks up new skills. These reports are then discussed with the parents and other specialized faculty staff if needed.
Montessori classes are beautifully designed to mimic real houses. Allot of the activities the children take part in our actual life tasks. For example: tying and untying ropes, cleaning washing, in addition to basic educational tasks like reading, writing, and maths.
The benefit of this method can be best described by its students as: "The method to help them accomplish what they want without the help of grown-ups". This approach helped them to rely on themselves which gave them more self-confidence and maturity. It also helped them in their early years on how to seek knowledge and find solutions to feed their curiosity, which later on developed their analytic way of thinking and helped them in their life journey.
Montessori now has spread to over 130 countries, and this 110-year-old approach continues to prove its efficiency year after year. If you went back in time, would you have chosen the Montessori education for yourself or your children?